04-08-22
WMI gets funding for MQV Lighthouse Projects
Basic research projects in quantum science and technology are essential to keep Bavaria's leading role in this field. Therefore, the Free State of Bavaria provides funding for five interdisciplinary Lighthouse Projects with a total budget of about 17 million euros as part of the Munich Quantum Valley (MQV). The projects involve groups of BAdW, MPG and several universities, thereby particularly fostering cross-university collaborations within Bavaria. "We are very happy that WMI can contribute to the ambitious projects NeQuS and IQSense", WMI director Rudolf Gross says, who was strongly supporting the idea of basic research oriented Lighthouse Projects in the application phase of MQV.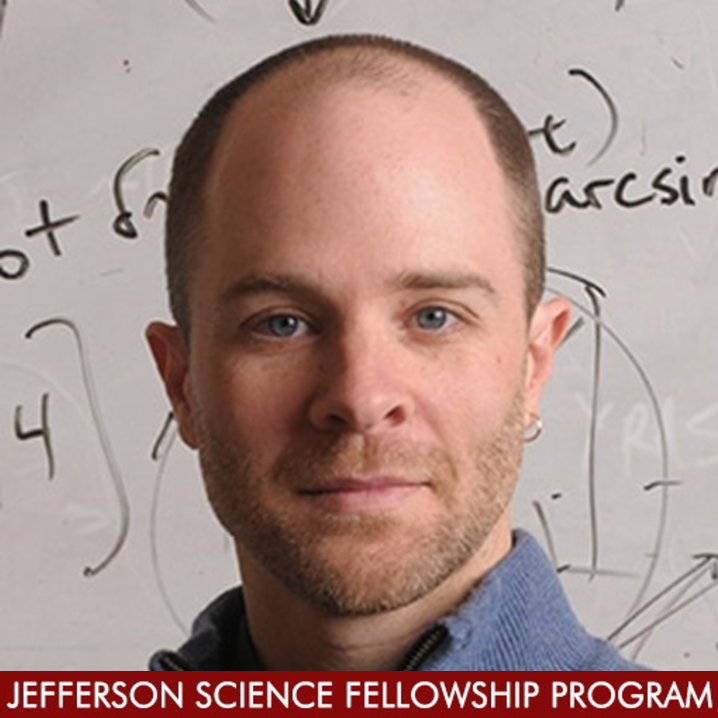 21-07-22
Lincoln Carr visits WMI
Lincoln Carr, an expert in quantum science and technology (QST), who has been named a Jefferson Science Fellow with the U.S. State Department, was visiting WMI to inform himself on the Munich QST activities within MQV and MCQST. He presently serves as a foreign affairs officer in the State Department's Office of Science and Technology Cooperation and discussed possible international collaborations in QST with WMI director Rudolf Gross.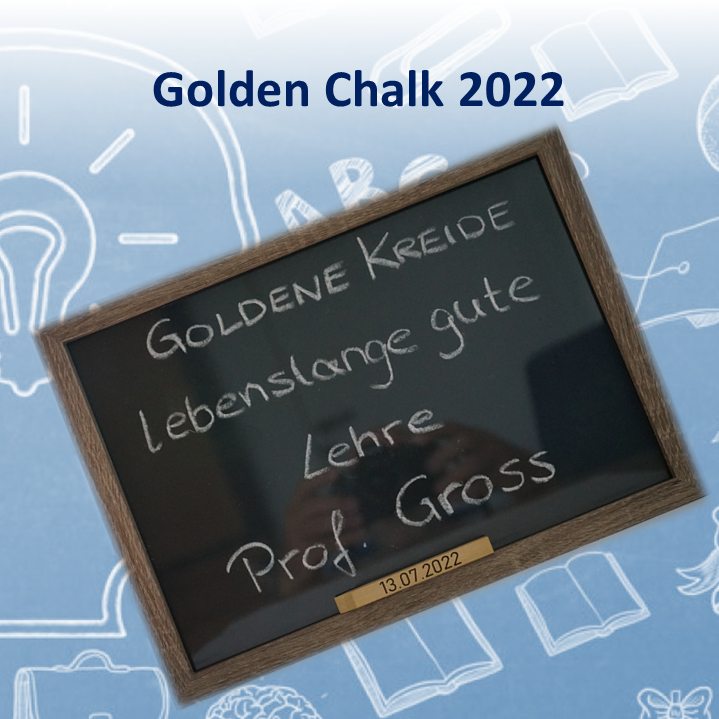 13-07-22
"Goldene Kreide" awarded to Rudolf Gross
During the annual celebration of physics, the student body of the TUM faculty of physics regularly awards the so-called "Golden Chalks" to reward excellent teaching. After already receiving several Golden Chalks in previous years for lectures in the bachelor and master courses, this year Rudolf Gross received a special Golden Chalk to acknowledge his outstanding and continuous engagement in teaching over the past two decades.
07-07-22
Visit by Dr. Harald Mahrer
State of the art in quantum technologies, the Bavarian quantum roadmap, and the role of WMI in the endeavor of building a full-stack quantum computer. These were some of the topics discussed on wednesday when the president of the Austrian Federal Economic Chamber, Dr. Harald Mahrer, visited the institute.

During the visit, Dr. Stefan Filipp touched upon the future use cases of quantum computers in science and industry, the current challenges in their development and implementations, and the initiatives across Bavaria, Germany, and Europe that are striving to make quantum computers a reality.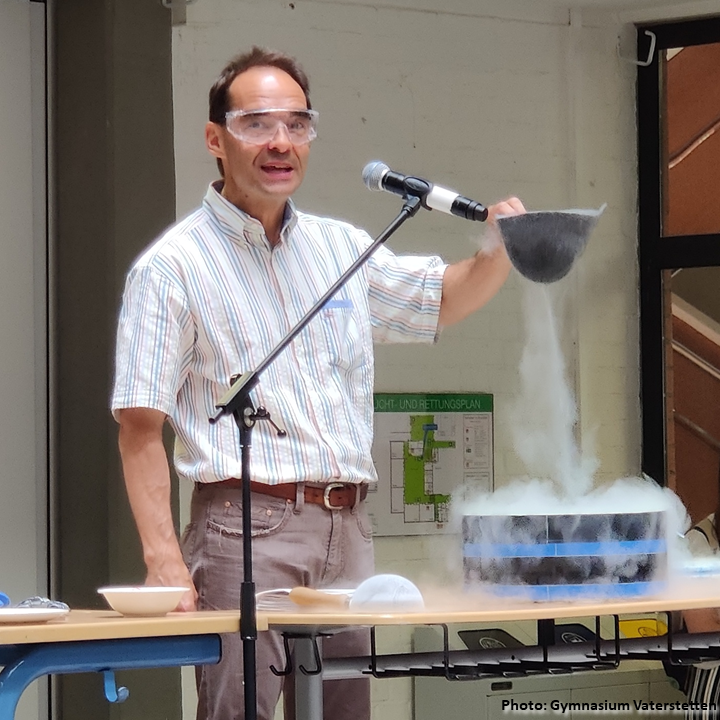 21-06-22
Pupils get enthusiastic about physics
WMI scientists regularly make public outreach events for grammar-school pupils either at WMI or at nearby high schools to increase their interest in natural sciences. On 21st June, Matthias Opel was putting his exciting low-temperature show on stage at the Gymnasium Vaterstetten, where Sebastian Bauer - a former WMI master student - is teaching physics. Besides showing the fascinating properties of liquid gases and having fun with low temperature physics, the experiments give the pupils insight into applications of low temperatures in research and technology.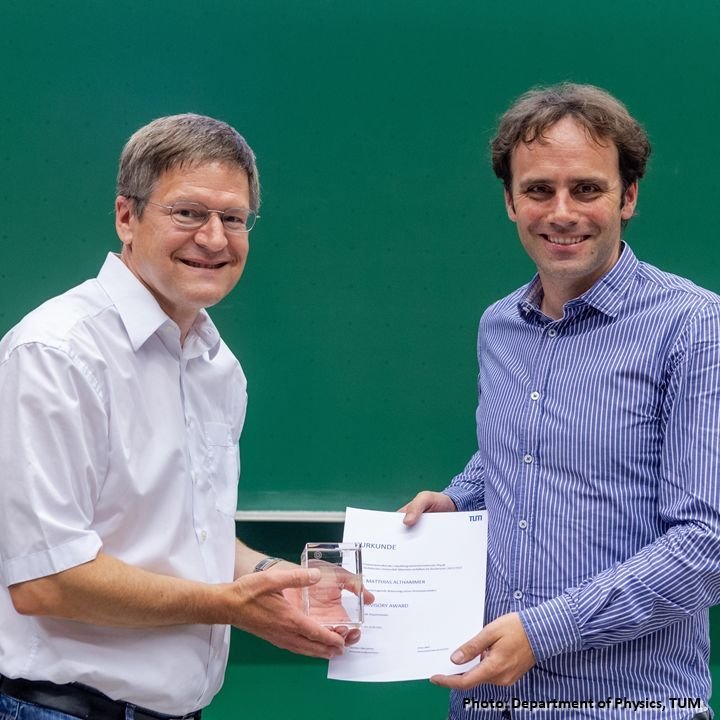 20-06-22
Matthias Althammer receives TUM Supervisory Award
Dr. Matthias Althammer received the Supervisory Award for his excellent mentoring of Ph.D. students at WMI. The selection committee selected him among several suggested candidates. Beyond meeting the typical selection criteria like excellence in leadership, scientific support, education and career development for Ph.D. students, Matthias always succeeds to establish and maintain a friendly work atmosphere stimulating the exchange and development of scientific ideas. We cordially congratulate Matthias Althammer on the recognition of his efforts in suporting Ph.D. students. "As the Scientific Director, I am particular happy that WMI researcher regularly receive best teaching and mentoring awards", Rudolf Gross points out.