10-10-21
WMI Supports the Scientific Program of "FORSCHA"
Discover what moves the world! This was the motto of the Münchener Wissenschaftstage 2021, taking place at the Deutsches Museum Verkehrszentrum from October 08 to 10. Rudolf Gross of WMI supported the scientific program of the event by a public talk on quantum computing and the Excellence Cluster MCQST was informing the public on its research activities at a booth.
The Münchener Wissenschaftstage offered an adventure trip throught the fascinating world of science and technology. The visitors could get first-hand information on newest developments in science, technology, economy, world of work, education, art and culture. Quantum science and technology was one of the topics attracting the biggest audience, demonstrating the large interest of the public in hightech.
01-10-21
Munich Quantum Valley receives funding by the Bavarian State Ministry of Science and Arts
The Bavarian State Ministry of Science and Arts annouced funding of 80 Mio. euros for the Munich Quantum Valley (MQV) for 2021-2026. The ambitious goal is to develop the hard- and software for quantum computers. The WMI takes a leading role in the ambitious journey towards the realization of superconducting quantum computers.
"Bavaria aims to take the lead in quantum research and the application of quantum technologies in Germany and Europe", State Minister Bernd Sibler says. By establishing the Munich Quantum Valley, Bavaria will bundle its already outstanding scientific competences in the Munich area and establish a powerful ecosystem joining researchers, engineers, industrial leaders and venture capitalists. This goal will be supported by a matching funding program of the State Ministry of Economics. "Important future technologies and apllications should come from Bavaria. Therefore, the funding for MQV represents an important investment into Bavaria as a leading high-tech region", State Ministery Hubert Aiwanger points out.
14-09-21
WMI bids farewell to Prof. B.S. Chandrasekhar
WMI mourns for Prof. B.S. Chandrasekhar who died on 12th September 2021 at the age of 93. He had been guest professor at WMI since 1988 and contributed to the success of many research projects by his creativity and deep knowledge of physics. We will honor his memory and remember him not only as a great scientist but also as a charming and humorous colleague.
B.S. Chandrasekhar studied physics at the Universities of Mysore and Delhi and received his Ph.D. from the University of Oxford in 1952. He then became research associate at the University of Illinois at Urbana Champaign (1952-54) and visiting scientist at the University of Oxford (1954-55). In 1955, he joined the Westinghouse Research Labs, where he did his well-known work on the upper critical field of type-II superconductors (Chandrasekhar-Clogston limit, 1962). In 1963, he became professor of physics at the Case Western Reserve University in Cleveland, where he has also been department chair, dean and vice president. He retired from CWRU in 1988. He also was guest professor at the University of Cambridge (1978), the Tata Institute at Bombay (1980), the ETH Zurich (1980-81) and the WMI (1984-85). After retiring from Case Western Reserve University he joined WMI as a permanent guest researcher in 1988.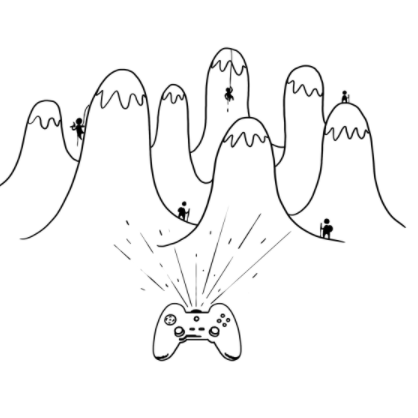 08-09-21
Quantum Technology Outreach Event QuantTech
We are hosting a quantum technology event organized by our partners at QuSCo: get to know quantum technology researchers and their work in a casual setting. Chat with quantum researchers and learn about quantum sensing with hands-on tools. The visit will also include brief visits of our quantum computing laboratory, which hosts the latest iterations of WMI-built quantum processing chips. Join us on September 8 at our Institute in Garching, Munich.
For more information visit the registration site: https://docs.google.com/forms/d/e/1FAIpQLSdZUDpWaK1JdMJOadV_3W5sZUC_M0rZJ34IlpfnYNWdkJGHpg/viewform.
23-07-21
Congratulations to Philipp Krüger
Philipp Krüger of WMI has been awarded a Best Poster Prize for his excellent poster contribution on "Microwave Quantum Key Distribution in a Noisy Environment" presented at the International Conference on Quantum Science & Technology organized by the Excellence Cluster MCQST.
The Best Poster Award has been handed over within the Award Ceremony Session on 23 July 2021 together with a prize money donated by Menlo Systems GmbH.