Magnetism and Spintronics
We study the ordering of spins, magnetization dynamics and spin transport in magnetic materials to understand the formation of complex spin textures, their high-frequency response and the transport of angular momentum. We fabricate complex magnetic heterostructures and nanostructures required for advanced data storage and the next-generation spintronic devices.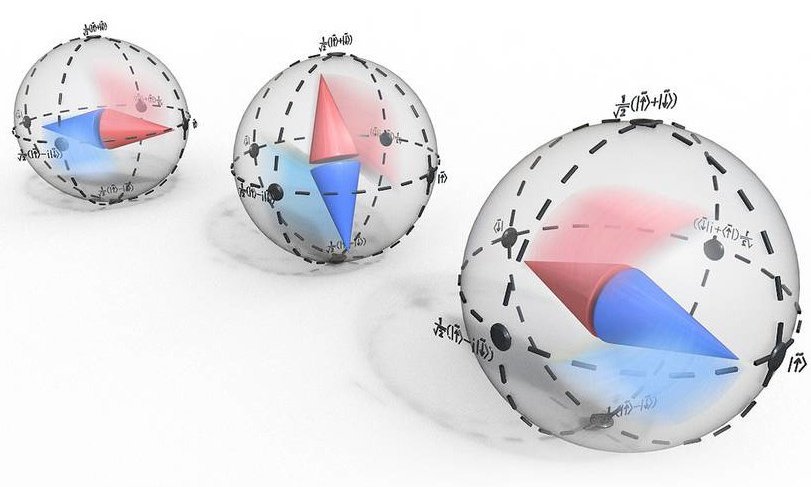 Recent publications
The ordering of spins in magnetic materials is determined by the subtle interplay between various interactions ranging from exchange and dipolar interactions to more exotic ones such as the Dzyaloshinskii-Moriya interaction (DMI). These interactions may result in simple parallel and anti-parallel spin configurations such as in ferromagnetic and antiferromagnetic materials, but also in more complex spin configurations such as magnetic skyrmions and other topological spin textures. In our research, we aim at identifying the static and dynamic properties of spin structures in magnetic materials and clarifying the underlying physical mechanisms in both bulk materials and magnetic heterostructures. This is of key relevance for their applications in magnetic data storage or in spintronics devices.
In spintronics – one of the emerging fields for the next-generation nanoelectronic devices – the transport of spin-polarized charge carriers or even the transport of pure angular momentum (pure spin currents) without any charge transport is in the focus of present research. We particularly focus on pure spin currents in electrically insulating magnetic materials carried by quantized spin waves (magnons), as devices based on such currents may have reduced power consumption and allow for an increase in memory and processing capabilities.
We fabricate insulating and electrically conducting magnetic materials as well as complex heterostructures consisting of magnetic and non-magnetic materials. The combination of magnetically ordered materials with non-magnetic metals with strong spin-orbit interactions allows us to generate and detect pure spin currents by the direct and inverse spin Hall effect (SHE). Such structures lead to important discoveries of the spin Hall magnetoresistance (SMR) and the spin Nernst effect (SNE) at WMI. Recently, we also could demonstrate spin transport in a magnetic insulator with zero effective damping and the magnonic analogue of the electronic Hanle effect and the Datta-Das transistor.
The breaking of inversion symmetry at interfaces in heterostructures of magnetic and non-magnetic materials with strong spin-orbit coupling allows one to stabilize skyrmion states in a wide temperature and magnetic field range. We systematically study metallic multilayers nanostructures patterned into these layers to evaluate their suitability for hosting ferromagnetic and antiferromagnetic skyrmions.
Subtopics