Quantum Communication and Sensing
We study the foundations of quantum microwave communication and sensing. We also develop quantum microwave technologies for the realization of quantum local area networks and advanced sensing methods.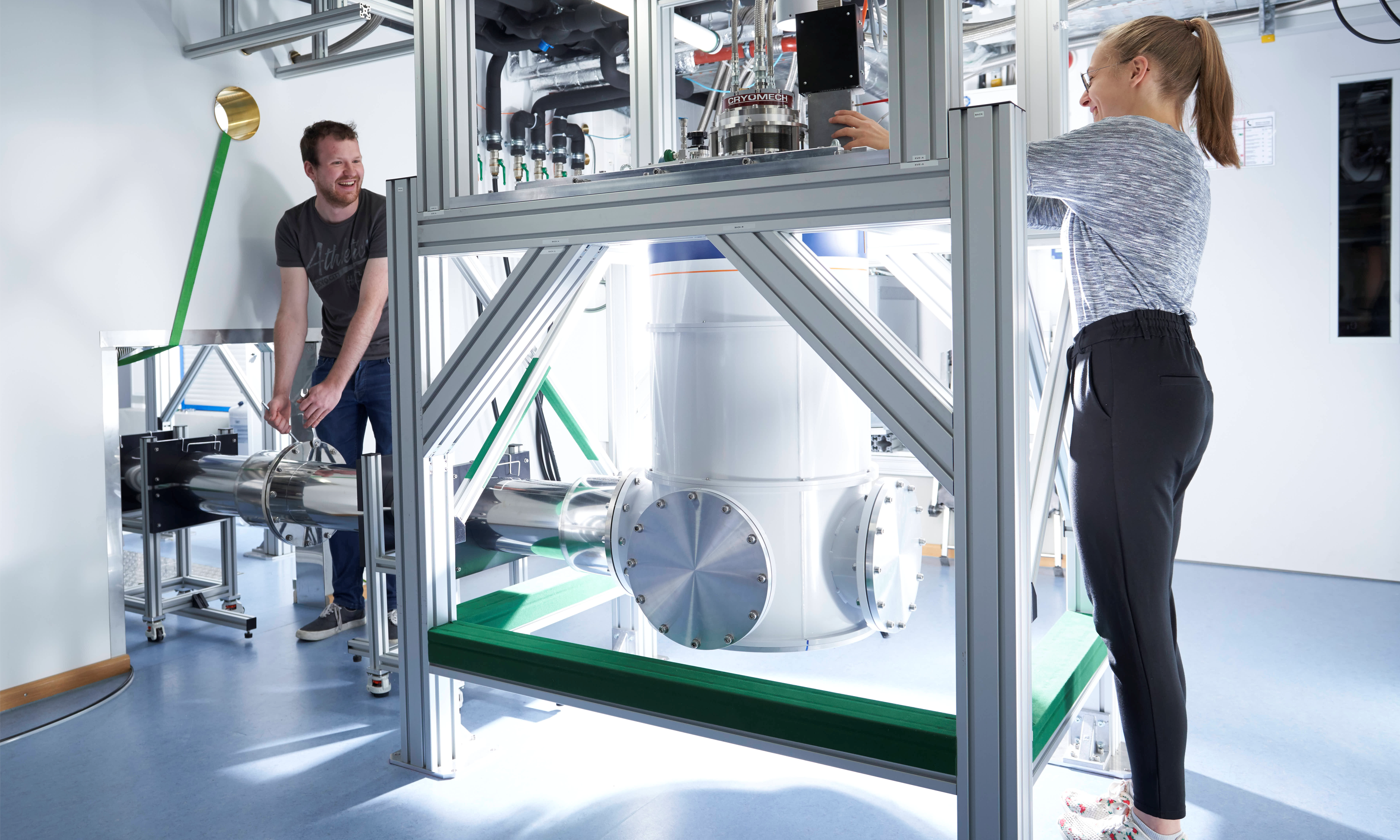 Recent projects
Recent publications
We exploit the unique quantum properties of microwaves to develop exciting application scenarios such as quantum radar-type sensing, secure information transfer, and gate teleportation between distant superconducting qubits. We have pioneered this research field and are one of the leading groups worldwide. In a long-term perspective, we envision local area networks of superconducting quantum computers and a full-fledged quantum internet.
Microwaves in the frequency range of 1-10 GHz are the natural frequency scale of many well-known applications such as radar, mobile communication, or classical information processing. Consequently, microwaves are also promising candidates for modern quantum technology applications. The latter include quantum radar, networked superconducting quantum computing, and free-space quantum communication on a range also relevant for 5G. One of the key advantages of quantum microwaves compared to other frequency regimes is the fundamental technology match between the circuits used to generate, manipulate, and detect quantum microwaves and those used by several big IT companies and young start-ups for superconducting quantum information processing. In particular, our microwave approach removed one major roadblock on the path to high-fidelity gates between remote quantum circuits, namely the inefficient and demanding frequency conversion from microwave to optics and back.
Our research focuses on the continuous-variable regime, which offers advantages in terms of robustness and technological implementation. Since today's road to quantum information processing is typically based on a digital approach, we put special emphasis on investigating hybrid approaches between discrete-variable and continuous-variable circuits and signals.
Subtopics