Quantum Systems
We study the fundamental physics of solid-state based quantum systems and advance their fabrication technology to lay the basis for applications in quantum computing, quantum communication, and quantum sensing.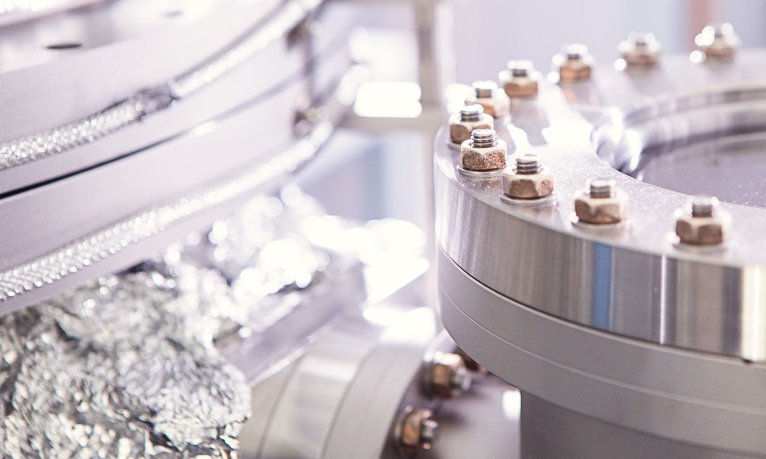 Team
Frank Deppe
,
Kirill Fedorov
,
Stefan Filipp
,
Rudolf Gross
,
Hans Huebl
,
Nadezhda Kukharchyk
,
Achim Marx
,
Matthias Althammer
,
Stephan Geprägs
,
Florian Fesquet
,
Thomas Luschmann
,
Ana Strinic
,
Christopher Trummer
,
Kedar Honasoge
,
Georg Mair
,
Fabian Kronowetter
,
Monika Scheufele
,
Jianpeng Chen
,
Tammo Sievers
,
Simon Gandorfer
,
Daniil Bazulin
,
Matthias Grammer
Recent projects
Recent publications
Today we are witnessing a scientific and technological revolution, which has been enabled by the realization and manipulation of engineered quantum systems and their use in quantum information processing, communication and sensing. This development has led to the novel research field of Quantum Science and Technology (QST), which advances the understanding of fundamental principles of quantum systems and explores their practical applications.
Quantum systems based on engineered solid-state systems and circuits have attracted enormous interest because they provide one of the most promising hardware platforms for quantum computers, quantum communication systems, and applications in quantum sensing. We study the fundamental properties of various solid-state systems based on superconducting circuits, spin systems, nano-mechanical systems as well as hybrid systems thereof. We also use them for the realization of quantum bits and circuits. Key topics addressed by our research are decoherence mechanisms, the realization of strong and ultra-strong coupling between quantized solid-state excitations and microwave photons (e.g. magnon-photon, magnon-phonon, phonon-photon coupling), as well as the optimization of the manipulation, control and readout of solid-state quantum bits. Highlights of our research have been the first demonstration of ultra-strong coupling in superconducting circuit QED, the first demonstration of strong magnon-photon coupling, or the observation of echo trains in pulsed electron spin resonance of a strongly coupled spin ensemble.
For key quantum technology platforms (e.g. superconducting circuits, NV centers, quantum dots), microwaves intrinsically allow for zero frequency conversion loss, since they are the natural frequency scale. Therefore, our research aims at developing novel components, experimental techniques, and theory models building on the quantum properties of continuous-variable propagating microwaves. Our long-term visions include distributed quantum computing & communication via microwave quantum local area networks (QLANs) as well as sensing applications based on the illumination of an object with quantum microwaves (quantum radar). To this end, we already developed the dual path method for state tomography of propagating quantum microwaves and demonstrated path entanglement, one- and two-mode squeezing, the displacement operation or the implementation of the remote state preparation protocol.
Subtopics